Created by a doctor to treat his own back pain.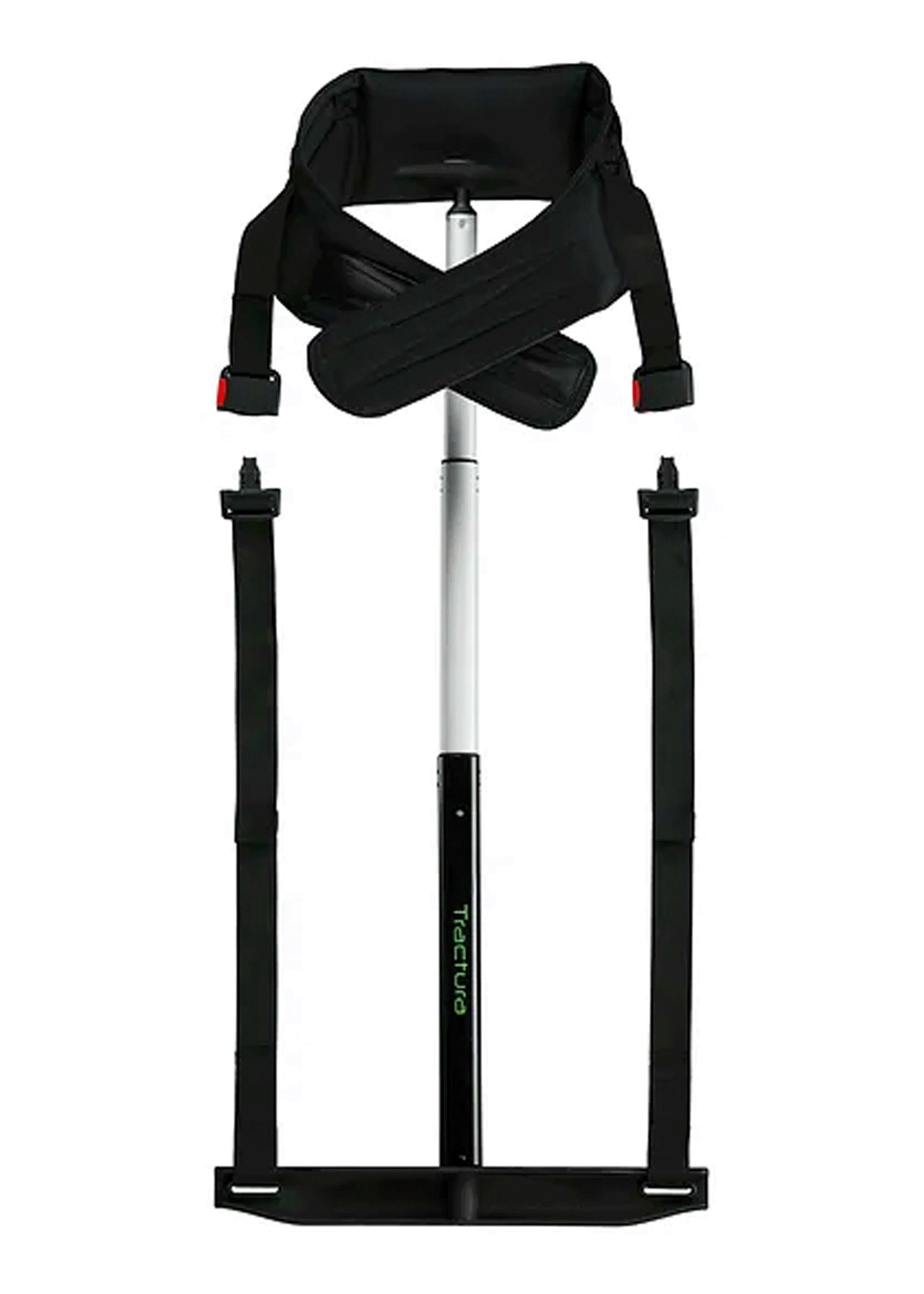 Tractura® | Portable Back Pain Relief and Preservation Device
Regular price
$239.00 USD
Regular price
Sale price
$239.00 USD
Unit price
per
Sale
Sold out
Tractura® Back Pain Relief Device is an effective, safe and portable traction and decompression solution. It opens the space between the vertebrae which allows nutrients, oxygen, and moisture back into the discs and reduces the pain of pinched nerves.
Share
View full details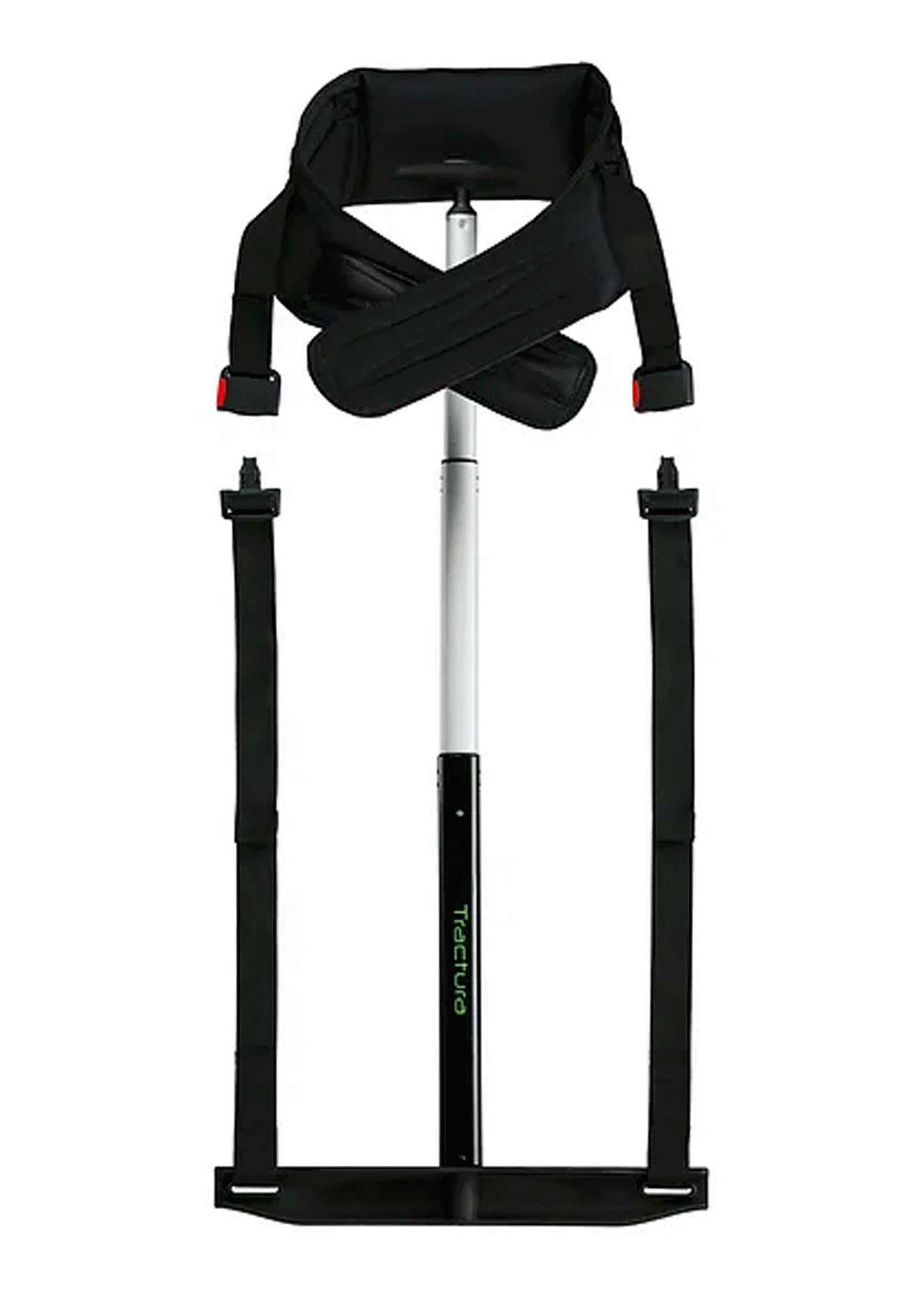 How It Works
Tractura® Back Pain Relief device opens the space between the vertebrae which allows nutrients, oxygen and moisture back into the discs. 
Tractura® is unique in that it uses your own body to provide traction and decompression—anywhere, anytime. Consistent usage of Tractura® for fifteen minutes a day provides a steady flow of nutrients to the affected discs and strengthens your lower back muscles.  
ABOUT YOUR BACK PAIN SOLUTION
Highly Developed to be Highly Effective Tractura® Back Pain Relief device is designed to relieve back pain through non-surgical spinal decompression when at home or on the go. Tractura® requires only a single user to operate and provides portable, non-powered traction to the back while stretching and lengthening the muscles surrounding the source of pain.Designed by a doctor for his own back pain, the device became very popular among his friends and family. When he realized he could bring relief to so many others, Tractura® was born. Tractura® was further developed with the collaboration of surgical spine experts, physical therapists, and individuals suffering from various back pain issues.
Dr. Gazayerli's device has resulted in significant improvement in my pain and ability to ambulate. Immediately after pushing down on the foot bar attached to this device the relief in my back pain is tremendous. - Karen Crawforth, PhD, CRNA

I would limp due to my back pain even with medication. After using your back traction device I've only felt the limp return one more time, I immediately used it for relief and the next day the limp was gone. This has helped me tremendously, I have decided not to seek surgery for pain relief. - Theesha M Jones

I think of Dr. G every time I can stand longer, or walk farther. It has made such a difference to my life style. - Annette Kelly
Finally, a Solution for Everyone
Tractura® has been designed for all lifestyles with three main areas of focus: Pain Relief,Preservation, and Performance. Back pain affects so many. From prevention to chronic pain relief, Tractura® is a solution for anyone. Anywhere. Anytime.
FAQ
How does Tractura work?

Tractura allows you to create spinal traction decompression that stretches the spine to take pressure off compressed discs. Over time this straightens the spine and improves the body's ability to heal itself.
How often should Tractura be used?

All depends on why you are using Tractura.  For pain relief, it should be used as needed. Our recommendation for duration is 10 – 15 minutes, to get the best results. If you are using it to avoid back pain, it should be used either in the morning before work or before going to bed daily. Athletes using Tractura to maintain performance use it before, during, and after their activities.
Are there any side effects to doing traction therapy?

As with any form of exercise or physical therapy some discomfort may happen in the region where the traction is happening. In many cases the pain goes away on its own.  However, if pain persists discontinue use immediately! Spinal conditions vary from person to person in severity, therefore we highly recommend that you consult with your primary care physician to prevent any issues.   

  *Those with osteoporosis and certain types of cancer should not use traction therapy.*
Should I discontinue other treatments to focus on Tractura?

Absolutely not! Tractura can help those with multiple conditions, however severity of those conditions vary. Tractura should be used to complement existing treatments. In some cases users have been able to reduce or avoid dangerous medications. In extreme case surgery has been avoided, but results are not typical of all users.  Always consult with a physician before starting traction or any form of physical therapy.
Does Tractura cure back pain?

No! Tractura is an option that may help manage backpain for many when properly used. However, due to the varying types of spinal conditions it may not help everyone.  Always consult with your primary care physician before you start any type of physical regimen.
How do I wear this?

Tractura requires minimal setup but some initial guidance for best results. Please visit our How to Wear section on our website for detailed instructions on how to use. (Coming Soon) You can also watch "how to" and "tips from our users" videos on facebook and youtube.  
Can I use Tractura while pregnant?

While we do understand the potential for backpain during pregnancy, we highly recommend you consult with your doctor before using this or any other type of traction device.  Tractura LLC does not endorse the use of the device during pregnancy.
How big is Tractura? Heavy?

Tractura in its travel bag is no more than 18 inches long and only weighs 2lbs. Usually takes about a minute to setup.
I have been using Tractura for three days and I am feeling a bit sore. Is this normal?

As with any exercise introduced to the body some mild soreness should be expected in the targeted region. However, if the pain you are feeling is atypical then stop using Tractura immediately and go see your primary care physician.  We always recommend before using Tractura, that people consult with their primary care physician.
I love Tractura! How do I get featured as a success story on your site?

We are always looking to share success stories and tips from our users. Email us at tractura@yourbacksolution.com your story in written form or video. You can also visit us on facebook. 
Where is my order?

You will receive an order confirmation email, letting you know that your order is being processed. You should within 24 hours receive a second email with shipping a tracking information. If you ordered via Amazon, please check your order history for more information. 

USA // 5-7 business days
CAN// 5-7 business days 
What is the minimum order amount?
Do you accept returns?

Tractura® offers a 30-day money-back guarantee trial period. Returns must come back in original condition, undamaged with all parts. Items sold and shipped by Tractura® can be returned, exchanged or replaced (if the item is in stock) when the items are returned by mail within 30 days of when you receive them. Email us at returns@yourbacksolution.com to initiate return process.
Choosing a selection results in a full page refresh.
Opens in a new window.